Janani Song Lyrics Hindi – RRR – M M Kreem | NTR, Ram Charan, Ajay Devgn, Alia Bhatt | SS Rajamouli
Janani song lyrics penned by Varun Grover, music composed by M M Kreem, and sung by MM Keeravaani from the movie RRR.
---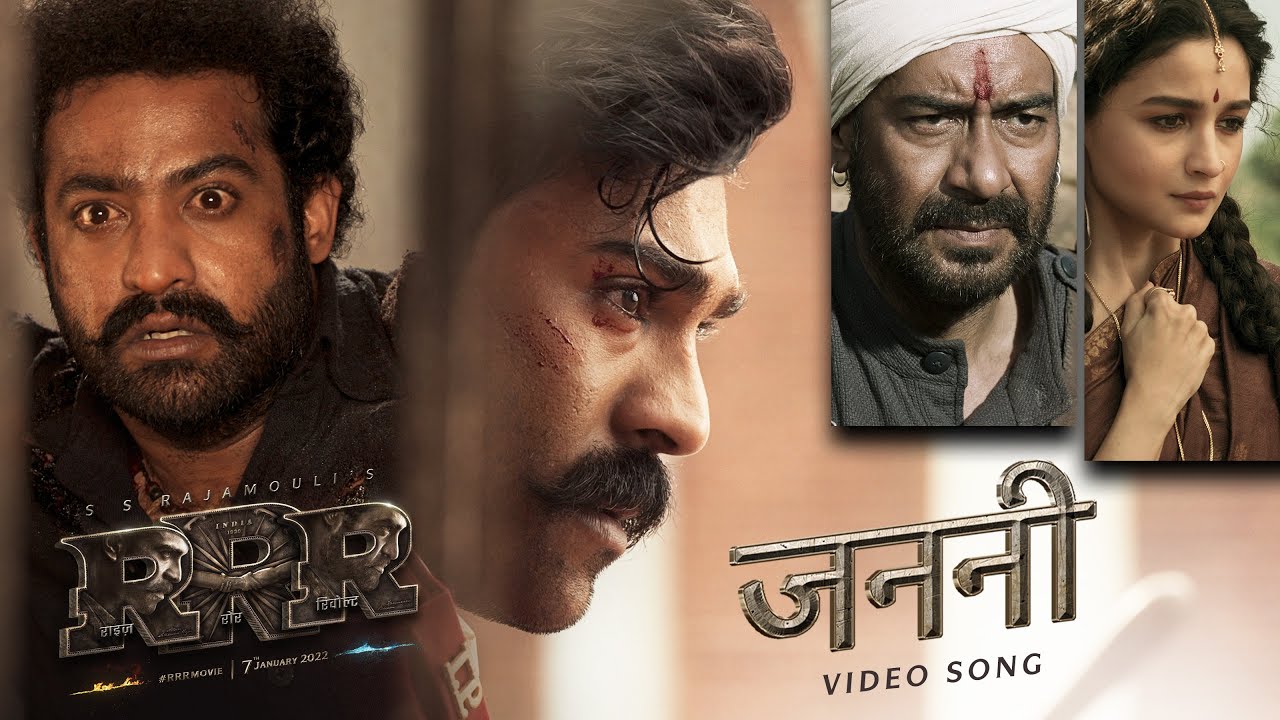 ---
| | |
| --- | --- |
| Song Name | Janani |
| Singer | MM Keeravaani |
| Music | M M Kreem |
| Lyricst | Varun Grover |
| Movie | RRR |
---
Janani Song lyrics
Janani Lyrics In Hindi
जननी…!
प्रिया भारत जननी
जननी…!

माँ तेरे जोड़ी की ढुल्लि
मेरे माथे का तिलक बने
माँ तू ही मेरा सूरज:
तू ही मेरा ये फलक बने

जननी…!
माँ आसमान नीला भी अब
ये लाल रंग होगा
दुश्मन के अंत के काल का
भजाता मृदंग होगा
माँ ये मृदंग है जल तरंग
लोरी मेरी है बनी
जननी…

Janani Lyrics In English
Janani…!
priya bharat janani
Janani…!

Maa tere pair ki dhull
Mere mathe ka tilak bane
Maa tu hi mera suraj
Tu hi mera ye falak bane

Janani…!
Maa asmaan neela bhi ab
Ye laal rang hoga
Dushman ke ant ke kaal ka
Bhajata mridang hoga
Maa ye mridang hai jal tarang
Lori meri hai bani
Janani…




Janani song frequently asked questions
Check all frequently asked Questions and the Answers of this questions
This Janani song is from this RRR movie.
MM Keeravaani is the singer of this Janani song.
This Janani Song lyrics is penned by Varun Grover.
Initial release: 
24 March 2022
Director: 
S. S. Rajamouli
Nominations: 
Golden Globe Award for Best Foreign Language Film, 
Awards: 
New York Film Critics Circle Award for Best Director, Oscar for Best Original Song
'Naatu Naatu' song from film 'RRR' wins the 'Best Original Song' at 95th Academy Awards. M.M. Keeravaani has brought the spotlight back to India after an Oscar musical win. Keeravaani won best original song for his  "Naatu Naatu" from the film "RRR."