Janani Song Lyrics Telugu – RRR – MM Keeravaani | NTR, Ram Charan, Ajay Devgn, Alia | SS Rajamouli
Janani song lyrics penned by M M Keeravani, music composed by M M Keeravani, and sung by M M Keeravani & Chorus from the movie RRR.
---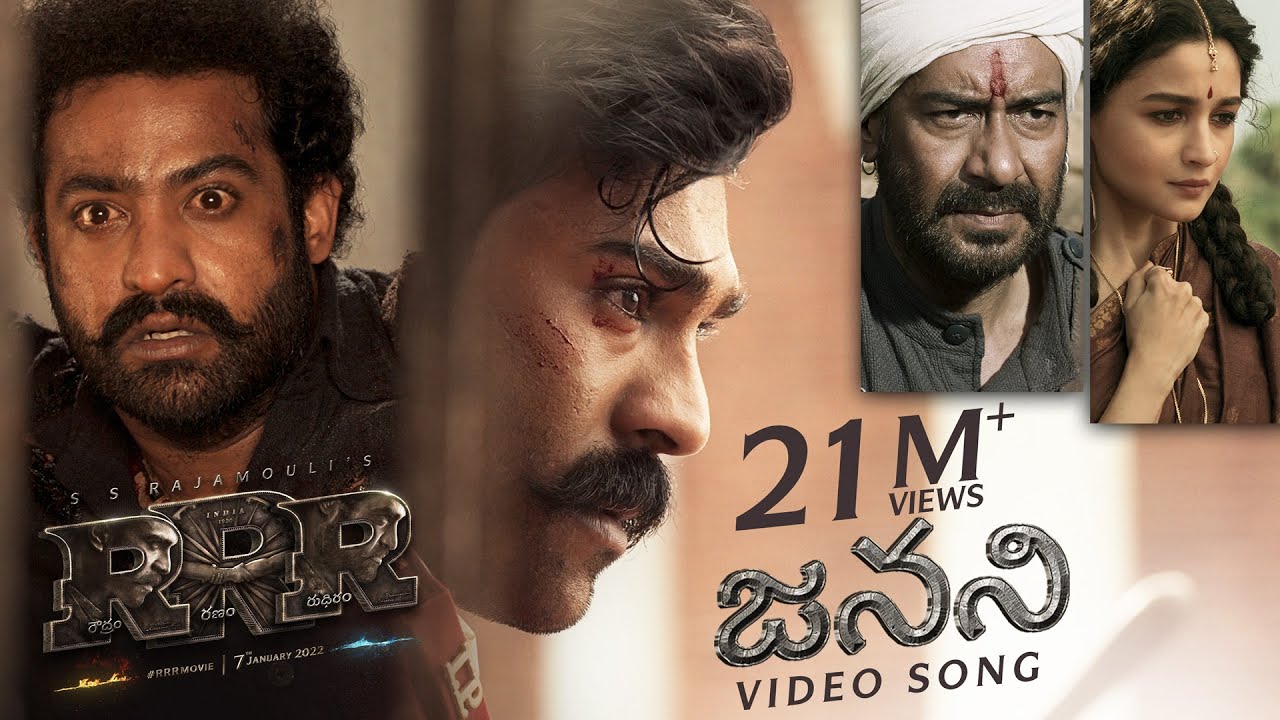 ---
| | |
| --- | --- |
| Song Name | Janani |
| Singer | M M Keeravani & Chorus |
| Music | M M Keeravani |
| Lyricst | M M Keeravani |
| Movie | RRR |
---
Janani Song lyrics
Janani Song Lyrics in English

Janani Priya Bharatha Jananee, Janani.
Nee Paadha Dhooli Thilakamtho
Phaalam Praakashamavani
Nee Nishkalanka Charitham
Naa Suprabhaathamavani

Janani, Ee Ee
Aa Neeli Neeli Gaganam
Shatha Vispulinga Mayamai
AaHava Mrudanga Dhwanule
Arinaasha Garjanamulai
Aa Niswanaalu Naa Sedha Teerchu
Nee Laali Jolalavani
Janani, Ee Ee



RRR Soul Anthem Song Lyrics in Telugu
జననీ ప్రియ భారత జననీ, జననీ…

మరి మీరు..?
సరోజిని, నేనంటే నా పోరాటం, అందులో నువు సగం.


నీ పాదధూళి తిలకంతో
ఫాలం ప్రకాశమవనీ
నీ నిష్కళంక చరితం
నా సుప్రభాతమవనీ

జననీ, ఈ ఈ
ఆ నీలి నీలి గగనం
శత విస్ఫులింగ మయమై
ఆహవ మృదంగధ్వనులే
అరినాశ గర్జనములై
ఆ నిస్వనాలు నా సేద తీర్చు
నీ లాలి జోలలవనీ
జననీ, ఈ ఈ

Download The Song On Wynk Music

Janani song frequently asked questions
Check all frequently asked Questions and the Answers of this questions
This Janani song is from this RRR movie.
M M Keeravani & Chorus is the singer of this Janani song.